Bits N Pieces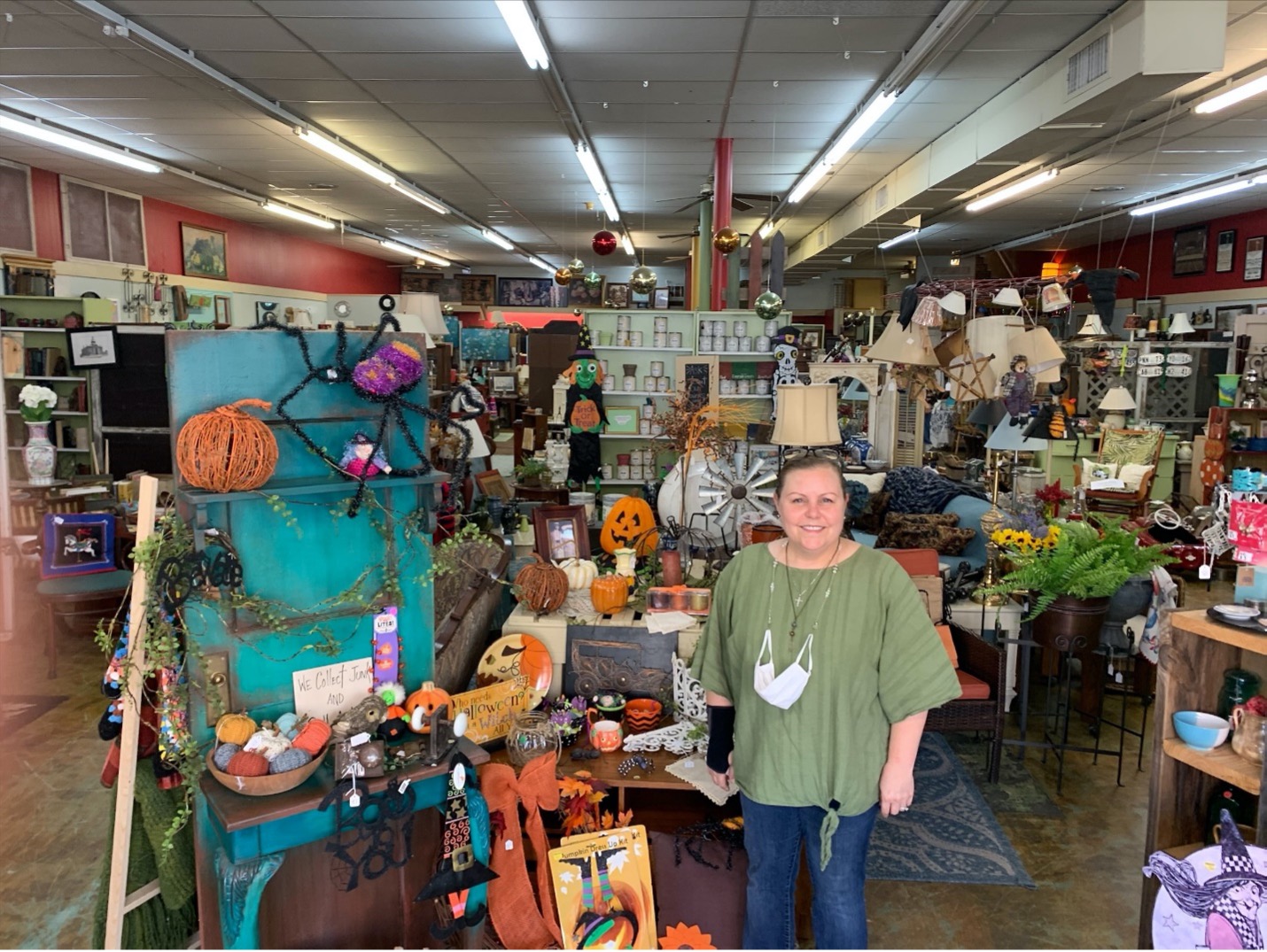 Shannon Arick is an Army Veterans having served overseas in Korea, and Germany and combat deployments to Iraq and Kuwait.
Shannon's business concept was to purchase and revitalize "Bits N Pieces" which is a Thrift/Used Merchandise Store that has operated since 2006 in historic district of downtown West Point, Mississippi.  "Bits N Pieces" focusses on Consignment, Booth Lease, Antiques, Vintage Items, Unique Gifts, Furniture, Arts & Crafts, Re-purpose, Do-It-Yourself, and Home Décor.
Shannon conducted research at the SBA Website for Veteran resources and found the VBOC page.  She contacted the VBOC at MSU and requested assistance reference purchasing a business and developing a business plan.  After initial virtual conference, the VBOC at MSU and Shannon developed a path forward to be "lender ready" with her business plan.  The plan included attending Virtual Boots to Business Reboot in July 2020. Shannon worked with VBOC business counselors to complete a business plan using LivePlan to develop a "Lender Ready" business plan.
Shannon successfully obtained funding and a Grand Opening was held on 2 October 2020!
Visit Bits and Pieces on Facebook: https://www.facebook.com/BnPWestPoint 
 
LAKSA NOLA, LLC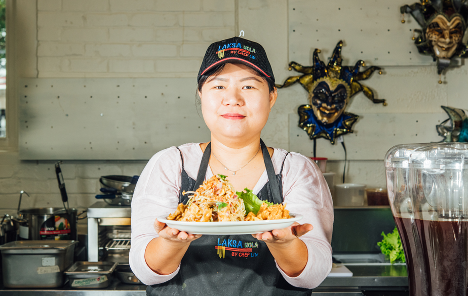 LAKSA is an Authentic Burmese Restaurant located in the Greater New Orleans area.
Owned by a Marine Spouse Than Regules. Than, opened her business in May 2019 with a plan to build a business for her and her husband as he transitioned out of the military. Today they operate at the St. Rock Market a destination for culinarily curious customers to meet and experience local chefs such as Than. This has given them the opportunity to gain exposure and minimize overhead expenses through a variable rent program.
Than now runs her business full time along with her husband who has since transitioned out of the military and also works here full time.
As a husband-and-wife team they have both attended the Boots to Business programs as well as the B2B Revenue Readiness course. Both are fully committed to this project and its success.
After meeting both, it does not take long to feel and see their dedication and passion. Though neither have previous business experience they are eager to learn and grow. They have used and been in touch with several of the SBA Partners and their local district office. Even during COVID they did not give up. In return they got creative taking advantage of the programs available to them and partnered with nonprofits to provide meals to front line workers.
Than's goal is to grow a customer base large enough to venture out and eventually buy her own space where they can continue to grow their business.
The Jamaican Spot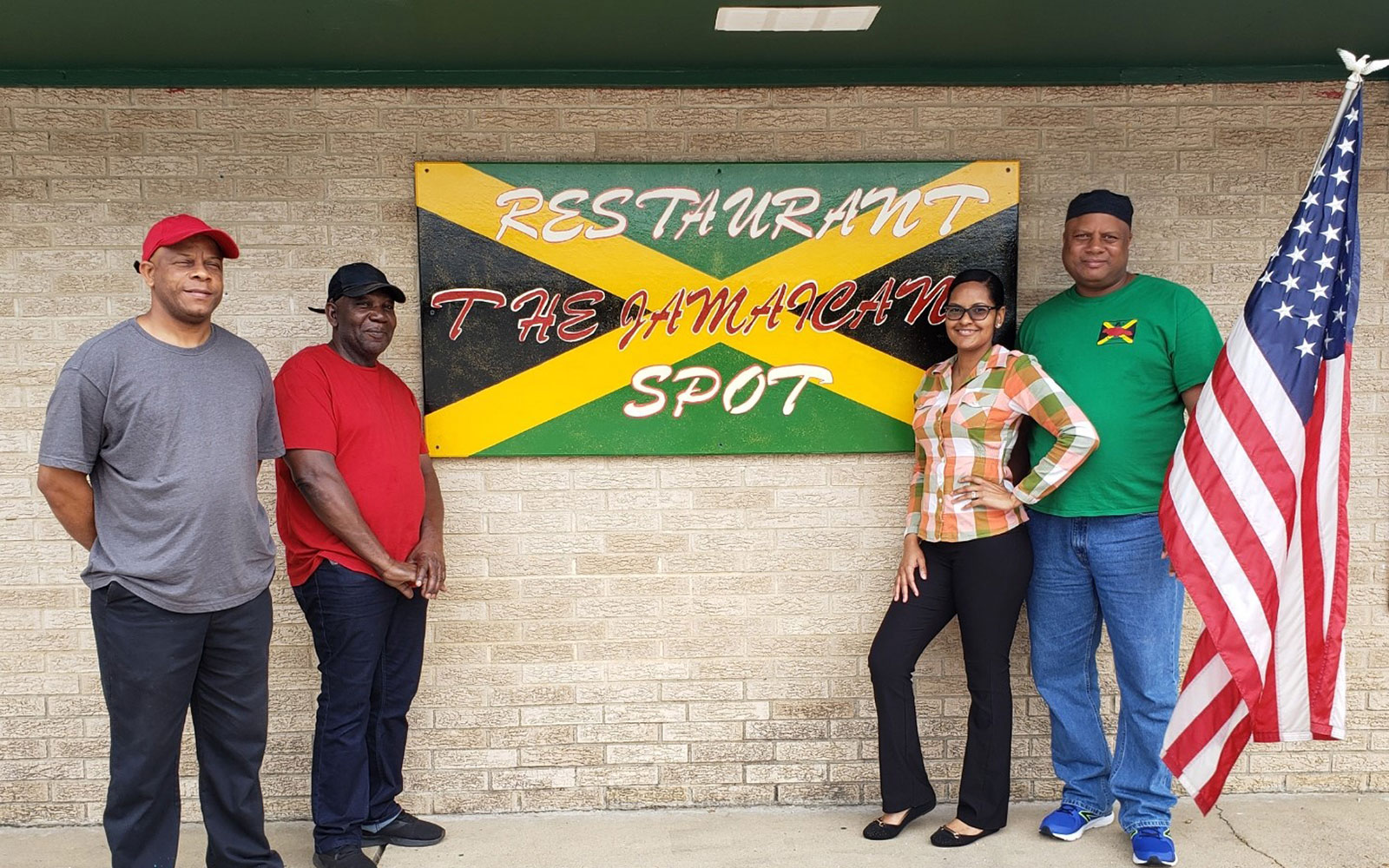 The Jamaican Spot located in Leesville, LA is a restaurant opened by Romeo and Anette Thompson. The restaurant opened in August 2018. Romeo retired from the Army after serving from 1998-2018.
"I am committed to getting the job done after working long hours in different environmental conditions. Taking lead on a new project and working with a team to develop my vision was easy because I understand the roles and responsibilities of being a leader," -Romeo Thompson
Romeo was able to attend the Boots to Business workshop at Fort Polk.
"It was inspiring. I learned the benefits and challenges of owning a restaurant business," -Romeo Thompson
The Jamaican Spot now has five employees and is open for business!